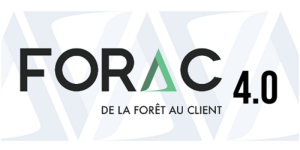 It is with enthusiasm that on May 1st, 2019 we began the activities of our new FORAC 4.0 research program on the exploitation of data from the forest to the client. The major themes selected for this 5-year period (2019-2024) are as follows:
Data management and decision-making for more efficient procurement
Collaborative approaches adapted to the Quebec industrial network
Fiber transformation centers integrating 4.0 manufacturing concepts
Over the next few months, more information will be coming to you on our new collaborators and our research activities. Stay tuned!