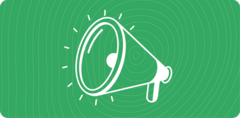 Faced with the evolution of the COVID-19 situation, we would like to share with you several information concerning FORAC and the maintenance of our remote research activities.
FORAC activities
The 2020 Summer School has been postponed to the fall. This activity will be combined with our summer internship presentation activity. We are currently organizing a few Virtual FORAC Breakfasts that will be presented to our members during the month of April. Information on this subject will be sent in the coming days.
Contacts with partners and travel
As you know, the majority of companies are on hold until April 13, 2020. However, teleworking is permitted at all times and for all companies. Several of our partners are reorganizing at the moment. If possible, we recommend that you meet remotely. Please note that all field trips are canceled until further notice.
Progress of research projects
Despite the suspension of activities on campus, the FORAC team (teachers, professionals, students) continue to advance teleworking research projects as well as possible.
Difficulties
If you experience any difficulties with your research project or with the COVID-19 situation, do not hesitate to contact the FORAC team. We work from home and are available to help.
To properly follow the evolution of the COVID-19 situation and its impact on university activities, refer to the Université Laval COVID-19 page.
Together it's going to be fine!